Invest in the best hurricane resistant windows in Miami from Signature Impact Windows & Doors. Take your time, explore all of your options, and go with the company that can save you money on a quality product that will look great and perform well throughout the years. Our impact windows protect your building, employees, customers, family members, assets, and belongings from driving rain & winds as well as flying debris. Speak with a Signature window specialist by calling 305-912-7493 or continue to explore our online resources.
4 Kinds of Hurricane Proof Windows We Offer
1. Casement windows are stylish, but not all window installers have a lot of experience with them. Our pros from Signature Impact Windows & Doors can recommend the right replacement products and offer a quality installation, as well. If your home or building has casement windows, give us a call and we'll work with you to ensure flawless results when you choose us for your impact casement windows.
2. Awning windows are hinged at the top and open from the bottom; they're a great option for homes and businesses that rely on natural light as a means of reducing energy costs. As well, awning windows offer an architectural influence that is hard to resist. If you're thinking about replacing existing awning windows with Miami hurricane impact windows, our experts are perfect for the job.
3. Double hung windows are commonly used in South Florida homes and small businesses because of their affordability and convenience. Replacing double hung window glass with Miami impact windows is no problem for our professionals at Signature Impact Windows & Doors. Let us know you're thinking about upgrading to hurricane windows in Miami and we can offer our expertise in product selection as well as installation.
4. Non impact windows are an option for your home or business, as well. If your building has shutters installed, you may not need to rely on impact-resistant glass to protect your building. When it's time to replace old or out-dated glass, simply contact our team and we'll assess your windows needs and provide a quote for your window upgrade.
The Best Hurricane Resistant Windows in Miami- and More!
At signature, we're a reliable source for hurricane proof windows and doors that withstand the high winds and weather that can occur during a hurricane. Living or working in South Florida means taking special precautions to safeguard your investment. The money you spend on impact windows and doors will be well spent when you hire us to install upgrade materials.
Take preventive action before the next hurricane season arrives and get in touch with Signature Impact Windows & Doors; call our office or connect with us using our website's contact form. You'll find resources and additional information on our site, as well, to make it easier to compare products and prices. Check out our blog where you'll find helpful information on cleaning, maintaining, and protecting your new windows; there's a lot of interesting reading material available from our website.
Hurricane Resistant Windows Miami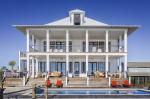 If you happen to live in a part of the country susceptible to major storms or hurricanes, such as Florida, you should think about making sure that you have the strongest windows installed. For many people within the Sunshine State, impact windows are a must. The more you know about the benefits of hurricane resistant windows in Miami, the easier it is to find an installation that fits in ...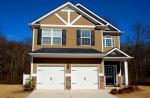 Are hurricane windows worth the money? This question will get different answers, depending on the location of the property. Resistant windows are not cheap and therefore only worthwhile when they serve the intended purpose. It is an investment to install the windows when you want to protect the home against debris, storms, strong winds, and other climatic catastrophes. Other people justify installing hurricane-resistant windows because they offer protection against ...
Signature Impact Windows and Doors
(305) 912 7493
7266 NW 25 ST
Miami
Fl
33122
View Larger Map